Your questions answered.
Learn more about HNI Healthcare and value-based care from those who live and breathe it.
Still have questions after reviewing the FAQ below? Reach out and we will connect you with a subject matter expert to get your questions answered.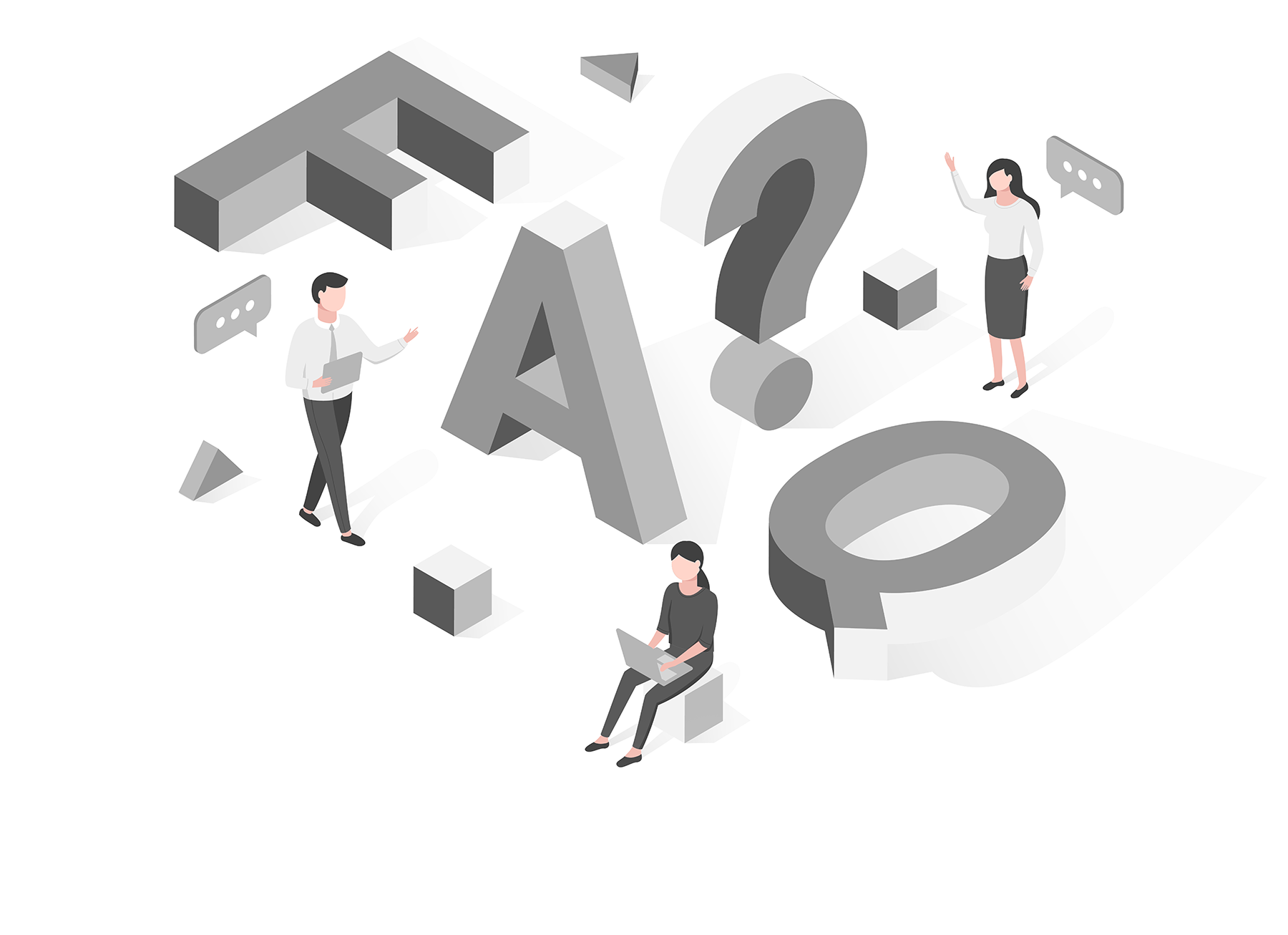 Frequently Asked Questions
Why was HNI Healthcare started?
"HNI was started to create sustainable healthcare in communities — that was really the charter. And as we looked at what sustainable healthcare in communities would look like, what it was really focused on was: how do you eliminate waste, how do you ensure that you can move patients into an orchestrated framework of care so that patients are never transitioned into care gaps. And so a lot of healthcare thats delivered today is delivered because there is lack of a proactive picking up or transition of care from patients in the hospital back to home, patients in the hospital into a next site of care. And ultimately what we wanted to ensure was to say as we can deliver a higher accountability, more attentive services to our patients within the four walls of our hospital, overtime what we can begin to do is expand what that foot print looks like so that long term we can get patients to home in a way that they're healthier and ensuring they aren't coming back into the hospital."
— Mike Gonzales, CEO and Founder of HNI Healthcare
What does value-based care mean to HNI?
"Value-based care is a really broad term, but what it means to HNI is how do we deliver the right amount of care at the right site while ensuring that we build care networks and transitions of care that can ensure that we enable the same delivery and the same engagement of service in the patients next site of care. And so we are constantly focusing on how we can mitigate over utilization of resources... how we can also make sure we mitigate patients being transitioned into care gaps or into black holes where there isn't a pull to our push of patients. And so over time we work with our hospitals and we work with our communities to bolster what is an integrated approach so that we are constantly assured that every time we are moving a patient to some location there is a proactive pull to our proactive push. And what that means is care caps get plugged, patients get to the right next site of care, which is typically the more efficient site of care for the care giving to be delivered, and most importantly their path to home is orchestrated and efficient — long term decreasing the amount of cost in the overall system, but also the overall cost from a patient standpoint in how they are procuring and paying for their own clinical services."
— Mike Gonzales, CEO and Founder of HNI Healthcare
What does healthcare waste look like?
"Healthcare waste can come in a lot of varieties. But for the most part healthcare waste can sit in the bucket of over utilization because of siloed services or siloed view as to what services should be delivered — where caregivers/other sites of care are not focused on what services can be delivered in a lower cost center. And so within their own scope of service, they over utilize or maybe deliver services that might not be needed, because there is not a broader view to how services should be orchestrated or what care should be orchestrated. In addition to that, waste often comes in the form of, not preventative medicine, but reactive medicine. So as patients are moved and patients are transitioned, often times as patients move into care voids or into care deserts, adverse outcomes take place. And a significant portion of the care thats delivered in today's environment is picking up where these care voids existed and having to deliver often times more expensive, highly acute services rather than preventative services that if managed and if delivered at the point of care might have been able to lower not only the cost of care, but the total utilization of that care."
— Mike Gonzales, CEO and Founder of HNI Healthcare
Why was VitalsMD® created?
"One of the first things we noticed was we really wanted a tool to be able to empower our physicians with what they are doing day to day. We knew that it had to do things like charge capture - and we did that with relative ease - but adding onto that, we were able to build working DRGs - giving them an idea of what their future LOS should be. We also built on the ability to add the GMLOS, and we added the ability to see what the severity of illness and risk of mortality scores are for their patients. But - beyond all that - I think the most important thing about VitalsMD® is that it is constantly capturing data...and this is data from the EMR, it is data from our physicians and their pen and their documentation. Through that, we are able to really tell a story - a powerful story - of how our physicians are doing, be able to build reports that empower our physician groups, and be able to take advantage of the data that is in there so that we can perform well for value-based care - so that we can perform well when it comes to MIPS/MACRA. We can capture all that information immediately by what our doctors are doing in their normal, everyday workflow."
— Merced Gonzales, Chief Information and Technology Officer
Does VitalsMD® offer telehealth support?
"VitalsMD® does have the ability to fire off a telehealth session - either within the clinical note, which we call the enote, or with an administrator, they can actually coordinate a telehealth session. It is built into the application with relative ease. A provider can go in and pick a time, schedule an appointment, and a notification will go to that patient via text message with a simple link so that they can accept that invitation and add that to their phone. When the time comes for that scheduled appointment, the patient can then fire up the session, and wait in a 'waiting room' to be joined with the provider. Or, if that time doesn't work, a patient actually has the ability to reschedule and take a look at what is available, if there is a provider available during a different time to reschedule. So, the telehealth function, or the telemedicine function, is pretty simple, and it is embedded withinVitalsMD® proper and within the clinical note itself. "
— Merced Gonzales, Chief Information and Technology Officer
What is the difference between fee-for-service and value-based care?
"Put simply, the difference between fee-for-service and value-based care is in a fee-for-service model there is a siloed view to a singular scope of service, a singular specialty, or a singular location. In value-based care, the reimbursement model is one that is focused on the orchestration broadly of how patient's are transitioned to better quality resources with lower intensity of service - which ultimately means a lower cost. And so the entire philosophical view of how healthcare is delivered has changed from a myopic view of how do we think about our singular location or my singular practice to a holistic view of saying as we care plan for our patients, can we transition them in a way that we can see lower intervention, better quality, and more holistic medical management of our patient populations on a path to better care but also a path to preventative care that over time lowers the cost of care."
— Mike Gonzales, CEO and Founder of HNI Healthcare
What efforts are in place to protect patient data?
"Well, VitalsMD® was created as a ...well it is an ASP.NET application through software as a service application - so the data itself is quite secure. And the reason I can say that is that for one, no data is saved on any person's laptop or any person's mobile device, iPad, tablet, whatever it may be. Everyone can access VitalsMD® through an internet connection, but a multi-factor internet connection. So, there is authentication in place and controls that really limit and tailor your access to the patient data behind there. Only users with specific rights and permissions can access a patient record. [The role] may be doctor, or administrative, or maybe financial, but the roles are really specific about what they can and cannot access behind there.
Another thing that is really good about what we have done with VitalsMD® is that we have pursued the HighTrust Certification. And, in doing so, we've enable a lot of rigor and control around how the data is stood up, how we monitor the data, and how we protect the data. HighTrust has a lot of things in place for how we would manage incidents or how we would handle a disaster, should heaven forbid something like that happen. HighTrust also has really bolstered up and strengthened up our team in how we would take a look at any sort of threat. We have dashboards that are enabled so we can see threats that come in to access our system, or would be attempting to get to patient records - we can enable controls to block that. HighTrust has also created ways for us to really manage our incident response times and the appropriate people that need to be notified should something happen. And so, we are preparing for the worst, but the data itself - we are very confident that it is secure, because we know this is very important information. It is our patients' lives and our facilities that could be impacted by that."
— Merced Gonzales, Chief Information and Technology Officer
What should providers expect from the recruiting, credentialing, and onboarding process?
"We have a very dedicated group of recruiters, and they have a huge responsibility not only for our company but also for the candidates we talk to. A majority of the candidates that speak with have been training for 10+ years to get where they are at when speaking with our recruitment team. Then, there are also experienced providers that have either worked in the industry for a great deal of time or are looking to make a major life move. So, that responsibility is big, and we want to be as supportive as we can throughout the entire process. We are here to make sure that we answer all of their questions - not only about our programs or our hospitals - but also our company, the community, and everything in between to make sure they are making the right decision and that also we know it is a great fit for our programs and our company. Culture is very, very big - but support is the biggest thing that I can say that our recruiting team brings to the table with candidates. They are really looking for someone they can rely on, someone they can trust. HNI is all about people and culture, and it really starts with recruiting.
We outline exactly what those candidates need to do in order to get fully credentialed, privileged, and set-up to start working with HNI. Onboarding will be with them from the day they sign a contract all the way through their first year of work with HNI. They will get things like a happy birthday card, an anniversary card, we go through their benefits with them, and everything in between to make they understand in real-time what its like to be an employee of HNI and what to expect. Anytime they have question, which there are many, we really do have a long process - there is a lot of detail that we have to go through before providers can get up and running at our hospitals with provider enrollment and with the program directors. There are a lot of questions that come up because they are typically trying to complete their training or wrap up another job that they are coming from. So, they have key things they need to complete at key times and onboarding, credentialing, and our provider enrollment teams really help support them and they work really closely with the other departments within HNI - such as payroll and HR, accounting and finance, the program directors, and operations team. At any point in time if a provider doesn't know where they stand in the process or they don't know where to go for a question, that is where our onboarding team and credentialing team will answer the phone to help a provider out to make sure they're on track to start working with HNI.
So support, trust, and just really holding and helping that candidate through the entire process, even through their first day of work and following up with them to make sure everything is going the way they feel it should is very key and something we've outlined and put a lot of thought and energy into."
— Ryan Carletti, VP of Operations | Shared Services
What does the HNI National Provider team do?
"National Providers are huge to HNI. They do so many things - and the best way that I can describe what a National Provider is...they are experts in their field, experts in their profession. We look for, recruit, source, and hire physicians that know hospital medicine, know intensivist medicine. That is one part.
The next is working with colleagues - where we've just come into a new hospital or a new program and they are nervous. What is HNI all about? How do I work with HNI? That National Provider will sit next to that new colleague and say, 'Hey, let me show you the HNI way...,' 'Hey, hospital administration, I am an expert in my field. I am coming in to your hospital...You brought HNI in for a reason and I am part of that reason...to show nursing, medical staff, case management...,' as I mentioned - the current team that is there - what the HNI way is all about. And, do it in a way so that everyone understands that our culture is great and we are not here to be pushy or to say, 'Hey, the HNI way is the only way.' We know every community, every hospital, has its intricacies that we also need to adapt to - but that the best thing about the National Provider team. They are here to assist our current programs with staffing needs, in metrics, and also they are the tip of the spear when entering a new program, a new hospital, a new community, to make sure we are helping transform that hospital, that program, and care for patients to the top of our license.
So, whether it is caring for patients, talking with hospital administration, talking with the patient's family, educating nursing staff and case management - that National Provider is there to do all that and even more. We have hired a great deal of wonderful National Providers that are very much sought after internally within the company. The team continues to grow, and we really look forward to that next opportunity to bring on another National Provider and then put them out into our client hospitals and have them really transform those programs the best that they can."
— Ryan Carletti, VP of Operations | Shared Services
What is the Value-based Clinical Academy?
The Value-based Clinical Academy was established by HNI Healthcare, in partnership with The University of Texas at Austin Dell Medical School, to share the latest evidence-based practices in medicine. From updates in neurology and nephrology to quality process improvement, physicians and advanced practice providers can stay up to date on a wide array of topics, all while earning continuing medical education credit. At the end of the Clinical Academy, providers should be able to apply evidence-based protocols for their hospitalized patients and deliver impactful value-based care. This exclusive educational program is one of the many benefits HNI clinical employees enjoy.