Your questions answered.
Learn more about HNI Healthcare and value-based care from those who live and breathe it.
Still have questions?
Contact us and we will connect you with a subject matter expert to get your questions answered.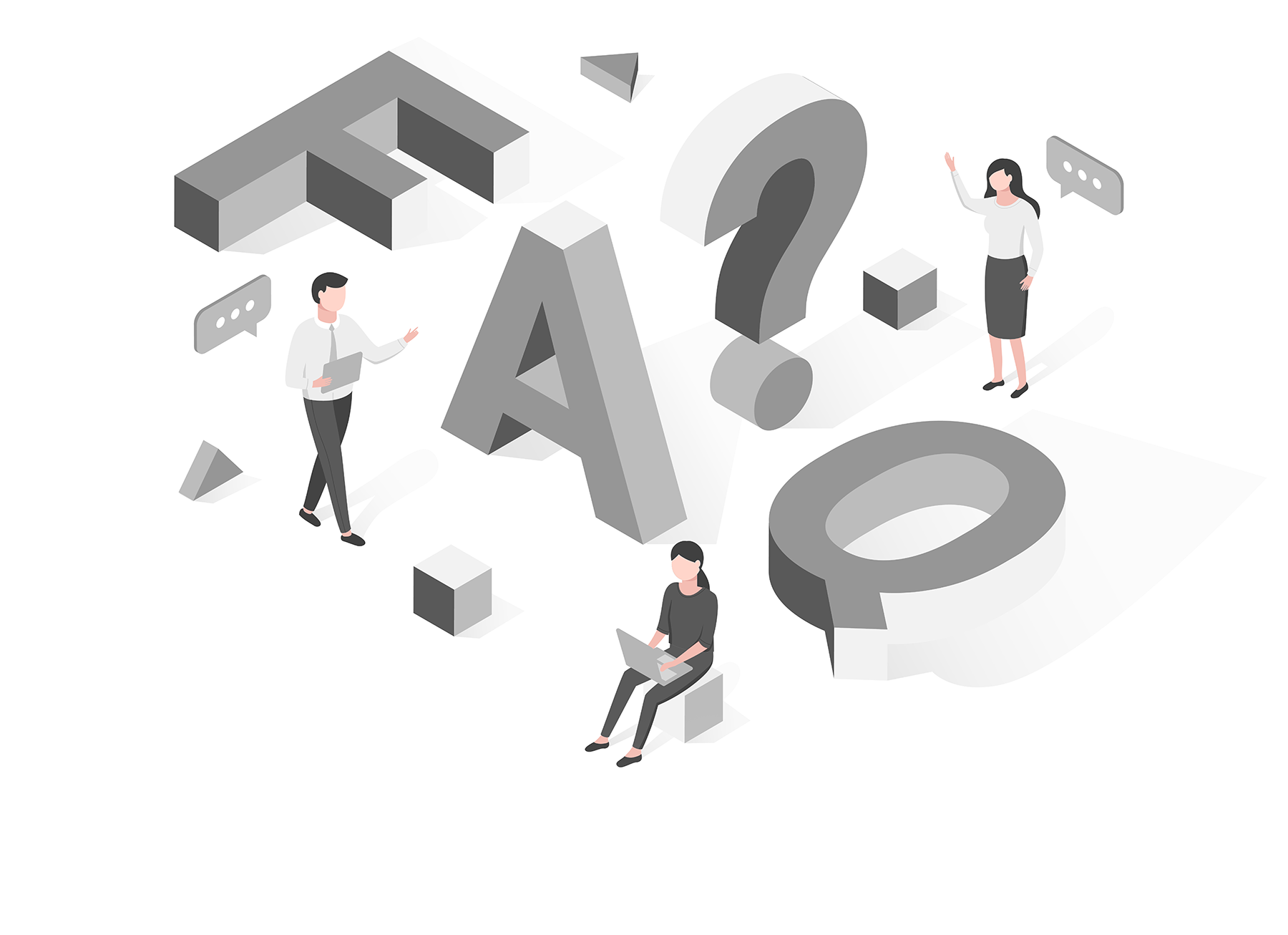 Frequently Asked Questions
Why was HNI Healthcare started?
"HNI was started to create sustainable healthcare in communities — that was really the charter. And as we looked at what sustainable healthcare in communities would look like, what it was really focused on was: how do you eliminate waste, how do you ensure that you can move patients into an orchestrated framework of care so that patients are never transitioned into care gaps. And so a lot of healthcare thats delivered today is delivered because there is lack of a proactive picking up or transition of care from patients in the hospital back to home, patients in the hospital into a next site of care. And ultimately what we wanted to ensure was to say as we can deliver a higher accountability, more attentive services to our patients within the four walls of our hospital, overtime what we can begin to do is expand what that foot print looks like so that long term we can get patients to home in a way that they're healthier and ensuring they aren't coming back into the hospital."
— Mike Gonzales, CEO and Founder of HNI Healthcare
What does value-based care mean to HNI?
"Value-based care is a really broad term, but what it means to HNI is how do we deliver the right amount of care at the right site while ensuring that we build care networks and transitions of care that can ensure that we enable the same delivery and the same engagement of service in the patients next site of care. And so we are constantly focusing on how we can mitigate over utilization of resources... how we can also make sure we mitigate patients being transitioned into care gaps or into black holes where there isn't a pull to our push of patients. And so over time we work with our hospitals and we work with our communities to bolster what is an integrated approach so that we are constantly assured that every time we are moving a patient to some location there is a proactive pull to our proactive push. And what that means is care caps get plugged, patients get to the right next site of care, which is typically the more efficient site of care for the care giving to be delivered, and most importantly their path to home is orchestrated and efficient — long term decreasing the amount of cost in the overall system, but also the overall cost from a patient standpoint in how they are procuring and paying for their own clinical services."
— Mike Gonzales, CEO and Founder of HNI Healthcare
What does healthcare waste look like?
"Healthcare waste can come in a lot of varieties. But for the most part healthcare waste can sit in the bucket of over utilization because of siloed services or siloed view as to what services should be delivered — where caregivers/other sites of care are not focused on what services can be delivered in a lower cost center. And so within their own scope of service, they over utilize or maybe deliver services that might not be needed, because there is not a broader view to how services should be orchestrated or what care should be orchestrated. In addition to that, waste often comes in the form of, not preventative medicine, but reactive medicine. So as patients are moved and patients are transitioned, often times as patients move into care voids or into care deserts, adverse outcomes take place. And a significant portion of the care thats delivered in today's environment is picking up where these care voids existed and having to deliver often times more expensive, highly acute services rather than preventative services that if managed and if delivered at the point of care might have been able to lower not only the cost of care, but the total utilization of that care."
— Mike Gonzales, CEO and Founder of HNI Healthcare
Why was VitalsMD® created?
"One of the first things we noticed was we really wanted a tool to be able to empower our physicians with what they are doing day to day. We knew that it had to do things like charge capture - and we did that with relative ease - but adding onto that, we were able to build working DRGs - giving them an idea of what their future LOS should be. We also built on the ability to add the GMLOS, and we added the ability to see what the severity of illness and risk of mortality scores are for their patients. But - beyond all that - I think the most important thing about VitalsMD® is that it is constantly capturing data...and this is data from the EMR, it is data from our physicians and their pen and their documentation. Through that, we are able to really tell a story - a powerful story - of how our physicians are doing, be able to build reports that empower our physician groups, and be able to take advantage of the data that is in there so that we can perform well for value-based care - so that we can perform well when it comes to MIPS/MACRA. We can capture all that information immediately by what our doctors are doing in their normal, everyday workflow."
— Merced Gonzales, Chief Information and Technology Officer
Does VitalsMD® offer telehealth support?
"VitalsMD® does have the ability to fire off a telehealth session - either within the clinical note, which we call the enote, or with an administrator, they can actually coordinate a telehealth session. It is built into the application with relative ease. A provider can go in and pick a time, schedule an appointment, and a notification will go to that patient via text message with a simple link so that they can accept that invitation and add that to their phone. When the time comes for that scheduled appointment, the patient can then fire up the session, and wait in a 'waiting room' to be joined with the provider. Or, if that time doesn't work, a patient actually has the ability to reschedule and take a look at what is available, if there is a provider available during a different time to reschedule. So, the telehealth function, or the telemedicine function, is pretty simple, and it is embedded withinVitalsMD® proper and within the clinical note itself. "
— Merced Gonzales, Chief Information and Technology Officer
What is the difference between fee-for-service and value-based care?
"Put simply, the difference between fee-for-service and value-based care is in a fee-for-service model there is a siloed view to a singular scope of service, a singular specialty, or a singular location. In value-based care, the reimbursement model is one that is focused on the orchestration broadly of how patient's are transitioned to better quality resources with lower intensity of service - which ultimately means a lower cost. And so the entire philosophical view of how healthcare is delivered has changed from a myopic view of how do we think about our singular location or my singular practice to a holistic view of saying as we care plan for our patients, can we transition them in a way that we can see lower intervention, better quality, and more holistic medical management of our patient populations on a path to better care but also a path to preventative care that over time lowers the cost of care."
— Mike Gonzales, CEO and Founder of HNI Healthcare
What efforts are in place to protect patient data?
"Well, VitalsMD® was created as a ...well it is an ASP.NET application through software as a service application - so the data itself is quite secure. And the reason I can say that is that for one, no data is saved on any person's laptop or any person's mobile device, iPad, tablet, whatever it may be. Everyone can access VitalsMD® through an internet connection, but a multi-factor internet connection. So, there is authentication in place and controls that really limit and tailor your access to the patient data behind there. Only users with specific rights and permissions can access a patient record. [The role] may be doctor, or administrative, or maybe financial, but the roles are really specific about what they can and cannot access behind there.
Another thing that is really good about what we have done with VitalsMD® is that we have pursued the HighTrust Certification. And, in doing so, we've enable a lot of rigor and control around how the data is stood up, how we monitor the data, and how we protect the data. HighTrust has a lot of things in place for how we would manage incidents or how we would handle a disaster, should heaven forbid something like that happen. HighTrust also has really bolstered up and strengthened up our team in how we would take a look at any sort of threat. We have dashboards that are enabled so we can see threats that come in to access our system, or would be attempting to get to patient records - we can enable controls to block that. HighTrust has also created ways for us to really manage our incident response times and the appropriate people that need to be notified should something happen. And so, we are preparing for the worst, but the data itself - we are very confident that it is secure, because we know this is very important information. It is our patients' lives and our facilities that could be impacted by that."
— Merced Gonzales, Chief Information and Technology Officer
What should providers expect from the recruiting, credentialing, and onboarding process?
"We have a very dedicated group of recruiters, and they have a huge responsibility not only for our company but also for the candidates we talk to. A majority of the candidates that speak with have been training for 10+ years to get where they are at when speaking with our recruitment team. Then, there are also experienced providers that have either worked in the industry for a great deal of time or are looking to make a major life move. So, that responsibility is big, and we want to be as supportive as we can throughout the entire process. We are here to make sure that we answer all of their questions - not only about our programs or our hospitals - but also our company, the community, and everything in between to make sure they are making the right decision and that also we know it is a great fit for our programs and our company. Culture is very, very big - but support is the biggest thing that I can say that our recruiting team brings to the table with candidates. They are really looking for someone they can rely on, someone they can trust. HNI is all about people and culture, and it really starts with recruiting.
We outline exactly what those candidates need to do in order to get fully credentialed, privileged, and set-up to start working with HNI. Onboarding will be with them from the day they sign a contract all the way through their first year of work with HNI. They will get things like a happy birthday card, an anniversary card, we go through their benefits with them, and everything in between to make they understand in real-time what its like to be an employee of HNI and what to expect. Anytime they have question, which there are many, we really do have a long process - there is a lot of detail that we have to go through before providers can get up and running at our hospitals with provider enrollment and with the program directors. There are a lot of questions that come up because they are typically trying to complete their training or wrap up another job that they are coming from. So, they have key things they need to complete at key times and onboarding, credentialing, and our provider enrollment teams really help support them and they work really closely with the other departments within HNI - such as payroll and HR, accounting and finance, the program directors, and operations team. At any point in time if a provider doesn't know where they stand in the process or they don't know where to go for a question, that is where our onboarding team and credentialing team will answer the phone to help a provider out to make sure they're on track to start working with HNI.
So support, trust, and just really holding and helping that candidate through the entire process, even through their first day of work and following up with them to make sure everything is going the way they feel it should is very key and something we've outlined and put a lot of thought and energy into."
— Ryan Carletti, VP of Operations | Shared Services
What does the HNI National Provider team do?
"National Providers are huge to HNI. They do so many things - and the best way that I can describe what a National Provider is...they are experts in their field, experts in their profession. We look for, recruit, source, and hire physicians that know hospital medicine, know intensivist medicine. That is one part.
The next is working with colleagues - where we've just come into a new hospital or a new program and they are nervous. What is HNI all about? How do I work with HNI? That National Provider will sit next to that new colleague and say, 'Hey, let me show you the HNI way...,' 'Hey, hospital administration, I am an expert in my field. I am coming in to your hospital...You brought HNI in for a reason and I am part of that reason...to show nursing, medical staff, case management...,' as I mentioned - the current team that is there - what the HNI way is all about. And, do it in a way so that everyone understands that our culture is great and we are not here to be pushy or to say, 'Hey, the HNI way is the only way.' We know every community, every hospital, has its intricacies that we also need to adapt to - but that the best thing about the National Provider team. They are here to assist our current programs with staffing needs, in metrics, and also they are the tip of the spear when entering a new program, a new hospital, a new community, to make sure we are helping transform that hospital, that program, and care for patients to the top of our license.
So, whether it is caring for patients, talking with hospital administration, talking with the patient's family, educating nursing staff and case management - that National Provider is there to do all that and even more. We have hired a great deal of wonderful National Providers that are very much sought after internally within the company. The team continues to grow, and we really look forward to that next opportunity to bring on another National Provider and then put them out into our client hospitals and have them really transform those programs the best that they can."
— Ryan Carletti, VP of Operations | Shared Services
What is the Value-based Clinical Academy?
The Value-based Clinical Academy was established by HNI Healthcare, in partnership with The University of Texas at Austin Dell Medical School, to share the latest evidence-based practices in medicine. From updates in neurology and nephrology to quality process improvement, physicians and advanced practice providers can stay up to date on a wide array of topics, all while earning continuing medical education credit. At the end of the Clinical Academy, providers should be able to apply evidence-based protocols for their hospitalized patients and deliver impactful value-based care. This exclusive educational program is one of the many benefits HNI clinical employees enjoy.
What is high-value care in healthcare?
Value in healthcare is the measured improvement in a patient's health outcome for the cost of achieving that improvement.
Value-based care improves patient outcomes and lowers costs by incentivizing evidence-based treatment.
Better quality, lower costs – learn more now →
What are the benefits of high value care?
Benefits of value-based care are lower costs, higher patient satisfaction, reduced medical errors, better-informed patients.
Why is value based healthcare better?
Through financial incentives and other methods, value-based care programs aim to hold providers more accountable for improving patient outcomes while also giving them greater flexibility to deliver the right care at the right time.
Where is HNI Healthcare headquarters?
HNI Healthcare's corporate office is based in Austin, Texas, and we also have a corporate office in Cleveland, Ohio.
We also have 70+ hospital contracts and 100+ Post Acute Care contracts around the United States.
POST
From prevention to rehabilitation, communication is key - learn more now.
When information is shared, doctors have a complete medical history of their patients, not just what they see during their visit. The care continuum encompasses a patient's healthcare journey throughout their lifetime.
With an integrated care continuum, patient outcomes are improved and efficiency promotes cost savings for both health systems and patients.
From prevention to rehabilitation, communication is key.
LEARN MORE
WEBINAR
What you wished they taught in medical school - a value-based approach to developing healthcare leaders.
LEARN MORE
What are the key services offered by HNI Healthcare?
HNI Healthcare offers a range of key services designed to help hospitals improve their efficiency, deliver better care, and transition to value-based care. Here are the key services we provide:
Hospitalist Management: HNI Healthcare employs and manages physician groups focused on hospitalist medicine. By leveraging their expertise, HNI Healthcare ensures hospitals have a dedicated team of hospitalists to provide high-quality care.
Value-Based Care Alignment: HNI Healthcare assists hospitals in aligning with value-based care initiatives. This includes implementing strategies and practices that prioritize patient outcomes, quality improvement, and cost containment.
Hospital Management Consulting: HNI Healthcare provides experienced management and consulting services. Our team collaborates closely with hospitals to develop and implement standardized protocols, process improvement initiatives, and performance feedback mechanisms.
Proprietary Software: HNI Healthcare's proprietary software, VitalsMD, is a powerful tool that drives clinical workflow, tracks and quantifies value, and facilitates communication between primary care providers, care teams, and hospital administrators.
Fully Outsourced Solutions: HNI Healthcare offers a fully outsourced solution where they provide dedicated physicians, benchmark compensation and staffing, supply physician leaders with resources, and maintain a role in governance. This comprehensive approach ensures hospitals have the necessary support for effective management.
Downstream Integrated Care Networks: HNI Healthcare helps hospitals build downstream integrated care networks. By establishing connections and collaborations with other healthcare providers, HNI Healthcare enables seamless care coordination and improved patient outcomes.
Hospital Performance Improvement: HNI Healthcare focuses on enhancing hospital performance through data-driven insights and continuous improvement initiatives. They provide performance dashboards, feedback mechanisms, and tools to measure key performance indicators (KPIs).
Transition to Value-Based Care: HNI Healthcare supports hospitals in transitioning from traditional fee-for-service models to value-based care models. We help hospitals navigate the complexities of bundled payments, quality reporting, and care coordination to drive better outcomes and financial sustainability.
Everything we do is aimed at optimizing hospital operations, enhancing patient care, and positioning hospitals for success in the value-based care landscape.
How can HNI Healthcare help improve operational efficiency and reduce costs?
Streamlined Clinical Workflow: HNI Healthcare's proprietary software, VitalsMD, drives clinical workflow by providing real-time utilization analytics, e-note capabilities, and communication tools. This streamlines processes, reduces administrative burdens, and enables physicians to spend more time with patients, leading to improved efficiency.
Standardized Protocols and Process Improvement: HNI Healthcare provides experienced management and consulting services to implement standardized protocols and process improvement initiatives. By identifying areas for optimization and implementing best practices, hospitals can enhance efficiency, reduce waste, and improve overall operations.
Data-Driven Decision Making: HNI Healthcare leverages data analytics and performance dashboards to track and measure key performance indicators (KPIs). By providing hospitals with actionable insights, HNI Healthcare helps identify areas of improvement, enabling informed decision-making and targeted interventions for greater efficiency.
Revenue Cycle Acceleration: VitalsMD targets reimbursement by facilitating concurrent coding, accelerating the revenue cycle. This ensures timely and accurate billing, reducing payment delays and improving cash flow for hospitals.
Care Coordination and Integration: HNI Healthcare focuses on building downstream integrated care networks, fostering collaboration among healthcare providers. This enhances care coordination, reduces duplicative services, and promotes efficient utilization of resources, ultimately lowering costs.
Value-Based Care Strategies: HNI Healthcare assists hospitals in transitioning to value-based care models. By aligning with value-based care initiatives, hospitals can optimize resource utilization, improve outcomes, and reduce costs associated with avoidable readmissions or complications.
Supply Chain Alignment: HNI Healthcare aligns the inpatient supply chain, optimizing resource utilization and reducing unnecessary expenditures. By standardizing protocols, leveraging economies of scale, and implementing efficient supply chain practices, hospitals can achieve cost savings.
Physician Leadership and Governance: HNI Healthcare provides physician leaders and resources to support hospitals in governance and decision-making. This ensures a culture of transparency, accountability, and collaboration, leading to more effective and efficient operations.
By leveraging these strategies and services, HNI Healthcare helps hospitals improve operational efficiency, reduce costs, and enhance financial performance while maintaining a focus on delivering high-quality care.
Can HNI Healthcare provide references from other hospitals or healthcare facilities they have worked with?

Absolutely! HNI Healthcare has extensive experience working with hospitals in the past, and you can find concrete examples of our successful partnerships on our case studies page. Feel free to explore our case studies to see the positive outcomes we have achieved through our collaborative efforts with healthcare facilities.
See all our case studies here →
Below are testimonials from our partners.
What is HNI's approach to quality improvement and patient satisfaction?
Data-Driven Insights: HNI Healthcare utilizes data analytics and performance measurement tools to gather insights into quality metrics and patient satisfaction. By analyzing key performance indicators (KPIs) and patient feedback, HNI identifies areas for improvement and tracks progress over time.
Standardized Protocols: HNI Healthcare helps implement standardized protocols and best practices within healthcare organizations. By promoting evidence-based medicine and clinical guidelines, HNI ensures consistent, high-quality care delivery across the board.
Physician Engagement: HNI Healthcare actively engages physicians in quality improvement efforts. By involving physicians in decision-making processes, implementing feedback mechanisms, and fostering a culture of continuous learning, HNI promotes physician engagement and buy-in for quality initiatives.
Care Coordination: HNI Healthcare emphasizes care coordination and integration to enhance the patient experience and improve outcomes. By facilitating communication and collaboration among healthcare providers, including primary care physicians, specialists, and care teams, HNI ensures seamless transitions of care and comprehensive patient management.
Patient-Centered Care: HNI Healthcare prioritizes patient-centered care, focusing on meeting patients' needs, preferences, and expectations. By promoting shared decision-making, effective communication, and compassionate care, HNI strives to enhance patient satisfaction and engagement.
Continuous Quality Improvement: HNI Healthcare fosters a culture of continuous quality improvement. By regularly monitoring performance metrics, conducting audits, and implementing quality improvement initiatives, HNI ensures that hospitals are constantly evolving and optimizing their care delivery processes.
Feedback and Measurement: HNI Healthcare implements feedback mechanisms to capture patient satisfaction data and feedback from healthcare providers. This information is used to identify areas of improvement and drive meaningful changes that positively impact patient experience and overall satisfaction.
Through these approaches, HNI Healthcare aims to drive continuous quality improvement, enhance patient satisfaction, and ultimately improve the overall healthcare experience for patients and providers alike.
How does HNI Healthcare handle compliance with healthcare regulations and ensure legal and ethical practices?
Expert Knowledge: HNI Healthcare has a team of professionals with in-depth knowledge and expertise in healthcare regulations, including but not limited to HIPAA (Health Insurance Portability and Accountability Act), Stark Law, Anti-Kickback Statute, and other relevant regulations. They stay up-to-date with any changes in regulations to ensure compliance.
Compliance Programs: HNI Healthcare develops comprehensive compliance programs tailored to the specific requirements of healthcare organizations. These programs include policies, procedures, and internal controls that promote adherence to applicable laws, regulations, and ethical standards.
Training and Education: HNI Healthcare provides ongoing training and education to its staff, including physicians and administrators, on compliance matters. This ensures that everyone involved understands their responsibilities, stays informed about regulatory updates, and follows legal and ethical practices in their day-to-day operations.
Risk Assessments and Audits: HNI Healthcare conducts regular risk assessments and internal audits to identify and address any compliance gaps or potential issues. This proactive approach allows them to mitigate risks and take corrective actions to maintain compliance with regulations.
Compliance Monitoring and Reporting: HNI Healthcare implements systems and processes for monitoring compliance activities, including the reporting of any suspected violations. They encourage a culture of transparency, where employees are encouraged to report concerns or potential compliance issues without fear of retaliation.
Legal and Compliance Team: HNI Healthcare has a dedicated legal and compliance team or works closely with legal experts to ensure compliance with healthcare regulations. They provide guidance, support, and oversight to ensure that all practices align with legal requirements and ethical standards.
External Collaboration: HNI Healthcare collaborates with external legal and compliance experts, as needed, to ensure a thorough understanding of the evolving regulatory landscape and to seek guidance on specific compliance matters.
By implementing these measures, HNI Healthcare strives to ensure that all aspects of their operations, including clinical practices, administrative processes, and contractual arrangements, adhere to healthcare regulations and uphold the highest standards of legal and ethical conduct.
What strategies does HNI employ to recruit and retain high-quality healthcare professionals?
Targeted Recruitment Efforts: HNI Healthcare identifies and targets healthcare professionals who possess the desired skills, qualifications, and experience for their specific roles. They may utilize recruitment agencies, job boards, professional networks, and social media platforms to attract qualified candidates.
Competitive Compensation and Benefits: HNI Healthcare offers competitive compensation packages and benefits to attract and retain top talent. This includes competitive salaries, performance-based incentives, comprehensive healthcare coverage, retirement plans, and other perks that contribute to the overall job satisfaction and well-being of healthcare professionals.
Professional Development Opportunities: HNI Healthcare emphasizes professional growth and development. They provide opportunities for healthcare professionals to enhance their skills, attend conferences, participate in continuing education programs, and pursue advanced certifications. This commitment to ongoing learning helps attract motivated professionals who seek opportunities for career advancement.
Supportive Work Environment: HNI Healthcare strives to foster a supportive and collaborative work environment. They promote open communication, teamwork, and a culture of respect. By valuing the contributions and well-being of healthcare professionals, HNI Healthcare creates an environment that encourages retention and job satisfaction.
Work-Life Balance: HNI Healthcare recognizes the importance of work-life balance for healthcare professionals. They aim to provide flexible scheduling options, reasonable workloads, and opportunities for time off to help healthcare professionals maintain a healthy balance between their personal and professional lives.
Recognition and Appreciation: HNI Healthcare acknowledges and appreciates the efforts and contributions of their healthcare professionals. They implement recognition programs, celebrate achievements, and provide opportunities for healthcare professionals to receive feedback and input on their work.
Meaningful and Challenging Work: HNI Healthcare offers healthcare professionals meaningful and challenging work opportunities. By providing opportunities to make a difference in patient care, contribute to process improvement, and be part of the value-based care movement, HNI Healthcare attracts professionals who are passionate about their work.
Transparent Communication: HNI Healthcare maintains transparent and open communication with healthcare professionals. They ensure that expectations, goals, and performance feedback are communicated clearly. This fosters trust, engagement, and a sense of ownership among healthcare professionals.
By implementing these strategies, HNI Healthcare aims to attract high-quality healthcare professionals who align with their values and mission while creating an environment that encourages long-term commitment and professional growth.
What is the pricing structure for the services provided by HNI Healthcare?
The pricing structure for the services we provide may vary depending on the specific needs and requirements of each healthcare organization. As a result, it is best to reach out to us directly to discuss pricing details and receive a tailored quote based on your organization's unique circumstances.

HNI Healthcare typically considers factors such as the scope of services required, the size of the hospital or health system, the complexity of the engagement, and the specific goals and objectives of the organization. Pricing may be influenced by factors such as the number of hospitalists or healthcare professionals needed, the level of software implementation and support required, and the extent of consulting and management services desired.

HNI Healthcare understands the importance of providing transparent and competitive pricing to their clients. They can work with healthcare organizations to develop customized pricing packages that align with their specific needs and budgetary considerations.

To obtain accurate and up-to-date information regarding the pricing structure for the services provided, please contact us directly and we will be able to provide you with the most relevant and detailed pricing information based on your specific requirements.
How does HNI measure and track key performance indicators to assess the effectiveness of their management strategies?
Data-driven Analytics: HNI Healthcare utilizes advanced data analytics tools and software to collect and analyze relevant data points across various aspects of hospital operations. This includes metrics related to clinical outcomes, financial performance, operational efficiency, patient satisfaction, and more. By leveraging these analytics, HNI Healthcare can gain insights into the performance of healthcare organizations and identify areas for improvement.
Customized Dashboards: HNI Healthcare develops customized dashboards that provide real-time visibility into key metrics and KPIs. These dashboards are tailored to the specific needs of each healthcare organization, allowing leaders and stakeholders to monitor performance indicators and trends at a glance. The dashboards enable proactive decision-making and facilitate timely interventions to optimize outcomes.
Benchmarking: HNI Healthcare compares performance metrics against industry benchmarks and best practices to assess the relative effectiveness of management strategies. By benchmarking against peer organizations and identifying areas where performance lags or excels, HNI Healthcare can guide healthcare organizations in setting realistic targets and implementing targeted improvement initiatives.
Continuous Evaluation and Improvement: HNI Healthcare adopts a continuous evaluation approach, regularly reviewing and analyzing KPIs to track progress and identify opportunities for refinement. They work collaboratively with healthcare organizations to establish performance improvement plans, implement evidence-based interventions, and measure the impact of these strategies over time. This iterative process ensures ongoing monitoring and adjustment to enhance overall performance.
Outcome-focused Metrics: HNI Healthcare places emphasis on outcome-focused metrics that align with the goals of healthcare organizations. These metrics may include patient outcomes, readmission rates, length of stay, physician productivity, revenue cycle metrics, and patient satisfaction scores. By measuring these KPIs, HNI Healthcare can gauge the effectiveness of their management strategies in driving positive outcomes and delivering value.
HNI Healthcare's robust measurement and tracking of KPIs enable them to provide data-driven insights and support to healthcare organizations. By continually monitoring performance and making data-informed decisions, HNI Healthcare helps drive improvements in quality of care, operational efficiency, financial performance, and overall patient satisfaction.
Can HNI Healthcare provide case studies or success stories showcasing their achievements in improving healthcare organizations?

Of course! You can find concrete examples of our successful partnerships on our case studies page. Feel free to explore our case studies to see the positive outcomes we have achieved through our collaborative efforts with healthcare facilities.
What ongoing support and consultation does HNI provide after the initial engagement?
Dedicated Contact: HNI Healthcare assigns a Program Director to each healthcare organization. This individual serves as the main point of contact and is responsible for maintaining a strong relationship, understanding the organization's evolving needs, and coordinating the delivery of ongoing support and consultation.
Regular Performance Reviews: HNI Healthcare conducts regular performance reviews and evaluations to assess the progress and outcomes achieved through their services. These reviews involve analyzing key performance metrics, discussing areas of improvement, and identifying strategies to further optimize operations and outcomes.
Data Analytics and Reporting: HNI Healthcare continues to leverage their advanced data analytics capabilities to track and analyze performance data. They provide regular reports and insights to healthcare organizations, highlighting trends, identifying opportunities for improvement, and offering data-driven recommendations for enhancing operational efficiency, financial performance, and patient care.
Strategic Planning and Advisory Services: HNI Healthcare offers strategic planning and advisory services to guide healthcare organizations in their long-term goals and initiatives. This includes assisting with value-based care strategies, population health management, care coordination, and other important aspects of healthcare transformation. They provide expert advice, industry insights, and evidence-based practices to support decision-making and ensure organizations stay ahead of industry trends.
Continuous Education and Training: HNI Healthcare provides ongoing education and training opportunities for healthcare professionals within the organization. This may involve webinars, workshops, or customized training sessions focused on topics such as value-based care, quality improvement, clinical best practices, and healthcare technology utilization. By keeping staff informed and updated, HNI Healthcare helps organizations stay at the forefront of industry developments.
Collaborative Problem-Solving: HNI Healthcare maintains an open and collaborative relationship with healthcare organizations, encouraging regular communication and dialogue. They actively engage with stakeholders to address challenges, explore innovative solutions, and implement process improvements. Through this collaborative approach, HNI Healthcare supports organizations in overcoming obstacles and achieving their desired outcomes.
The ongoing support and consultation provided by HNI Healthcare ensure that healthcare organizations receive continuous guidance, expertise, and resources to drive sustainable improvements in quality of care, operational efficiency, and financial performance.
How does HNI stay updated with the latest trends and advancements in healthcare management?
Industry Research and Publications: HNI Healthcare actively conducts research and keeps a close eye on industry publications, journals, whitepapers, and reports. They stay informed about the latest developments, trends, and best practices in healthcare management, value-based care, regulatory changes, and other relevant topics.
Collaboration and Partnerships: HNI Healthcare collaborates with other healthcare organizations, industry experts, and thought leaders to exchange knowledge and insights. They actively participate in conferences, seminars, and industry events to engage in discussions, gain insights from peers, and foster relationships that contribute to staying updated on emerging trends.
Professional Networks: HNI Healthcare maintains strong connections within the healthcare industry through participation in professional networks and associations. These networks provide opportunities for sharing ideas, learning from peers, and staying abreast of industry advancements. By actively engaging in these networks, HNI Healthcare gains access to valuable resources and stays updated with the latest developments.
Continuous Education and Training: HNI Healthcare invests in continuous education and training for their team members. They encourage professional development and provide resources for ongoing learning to ensure their staff remains up to date with industry trends and advancements. This may involve attending webinars, workshops, conferences, or pursuing relevant certifications.
Internal Research and Development: HNI Healthcare maintains an internal focus on research and development. They actively explore innovative approaches, technologies, and management strategies that can improve healthcare delivery and drive better outcomes. By investing in internal research and development, they stay at the forefront of advancements in healthcare management.
Thought Leadership and Content Creation: HNI Healthcare actively engages in thought leadership activities and content creation. They share their insights, expertise, and experiences through blog posts, articles, case studies, and other content formats. By contributing to the healthcare management discourse, they not only share their knowledge but also stay connected to the broader healthcare community.
By combining these strategies, HNI Healthcare ensures that they stay updated with the latest trends, advancements, and best practices in healthcare management. This enables them to provide their clients with the most current and effective solutions for their healthcare organizations.
Can HNI Healthcare assist in strategic planning and business development for our hospital?
Yes, we can assist in strategic planning and business development for hospitals. We offer strategic planning and advisory services to help healthcare organizations develop and implement effective strategies aligned with their goals and objectives.
Here's how HNI Healthcare can support your hospital in strategic planning and business development:
Goal Alignment: HNI Healthcare works closely with your hospital's leadership team to understand your organization's goals and objectives. They help align strategic initiatives with the overarching mission and vision of your hospital.
Market Analysis: HNI Healthcare conducts thorough market analysis to assess the competitive landscape, identify growth opportunities, and understand patient demographics and needs. This analysis helps in formulating targeted strategies to drive business development.
Value-Based Care Strategies: HNI Healthcare specializes in value-based care, and they can assist your hospital in transitioning from a fee-for-service model to value-based care. They help design and implement value-based care initiatives that improve patient outcomes, enhance operational efficiency, and optimize reimbursement.
Population Health Management: HNI Healthcare provides guidance and expertise in population health management, which involves managing the health and well-being of a defined population. They assist in developing strategies to improve population health outcomes and reduce healthcare costs.
Care Coordination and Integration: HNI Healthcare helps hospitals in developing effective care coordination and integration strategies. They work to establish seamless communication and collaboration among various healthcare providers and stakeholders, ensuring a patient-centered approach.
Financial Analysis and Revenue Enhancement: HNI Healthcare conducts financial analysis to identify opportunities for revenue enhancement and cost optimization. They assist in improving revenue cycle management, optimizing coding and billing processes, and identifying new revenue streams.
Technology and Innovation: HNI Healthcare stays updated with the latest healthcare technologies and innovations. They can provide insights and recommendations on adopting and integrating health information technology solutions to streamline operations, improve data analytics, and enhance patient care.
Performance Monitoring and Improvement: HNI Healthcare helps hospitals in monitoring key performance indicators (KPIs) and establishing performance improvement initiatives. They provide data-driven insights, performance dashboards, and benchmarking to track progress and drive continuous improvement.
By leveraging our expertise and experience in healthcare management, HNI Healthcare can provide strategic planning and business development support tailored to the unique needs and goals of your hospital.
Our guidance can help your hospital navigate the evolving healthcare landscape, optimize operations, and achieve sustainable growth.
Are you interested in learning more about how HNI Healthcare can help transform your hospital's management, enhance patient care, and drive better outcomes?
We invite you to take the next step by filling out the contact form below.

At HNI Healthcare, we are committed to empowering hospitals like yours with innovative solutions that improve operational efficiency, drive financial performance, and enhance patient satisfaction. Our experienced team is ready to understand your unique needs and provide a tailored approach that aligns with your goals.

By filling out the form, you take the first step toward unlocking the potential of your hospital. Our experts will reach out to you promptly to discuss how HNI Healthcare can make a difference in your organization. Don't miss this opportunity to transform your healthcare delivery and achieve sustainable success.

Contact us today and let's embark on this transformative journey together!