The Pulse Newsletter:
Updates and Advice
The latest news and advice for Residents. Everything you need to know to be successful, in a compact format to fit your busy schedule.
Yes Money, but What Else?
What's in a Dream Job
Pay the bills but don't forget the frills. Why being supported and valued will lead to long-term success.
What They Didn't
Teach You
What type of practice should you go to? What needs to be on your CV? What plans should you be making at this stage of your career?
Why would you want to work with HNI?
Career Growth
Setting you up for success
improves patient outcomes.
We provide education opportunities for all our employees, because we understand medicine is constantly evolving and patients deserve the best quality of care.
Learn more about our education opportunities here.
History
Learn where we've been
to see where you're going.
HNI has a rich history of innovation, transformation and quality care. Learn more about our history here.
Value
We recognize hard work
and we appreciate it.
HNI has recognition and reward initiatives, including our changemaker nominations, which is a company-wide announcement of individuals going above and beyond who are nominated by their fellow coworkers.
See our HNI Changemakers here.
Culture
We take care of you
so you can take care of the patient.
We've built a culture that enables talented people to transform healthcare. It's hard to truly convey company culture to someone until they are a part of it, but we can say that we had a retention rate of 96% and actually grew during the pandemic.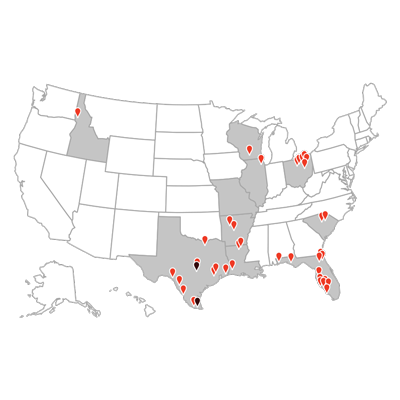 Location
Live where you like,
work where you're valued.
We have opportunities all over the country. This includes our National Provider Team — a team of traveling physicians delivering quality care across the country.
You can learn more about our National Provider Team here.
Salary
Obviously.
HNI maintains a standard of competitive pay. Learn more about open positions here.
Benefits
Pay the bills but

don't forget the frills.
HNI has medical, dental, vision, 401(k) matching, life insurance, and FSA/HSA. Learn more here.
Impact on Society
Make a positive impact
on the world.
HNI has volunteer initiatives, charitable donation matching and time off for volunteer work.
Contact me with any questions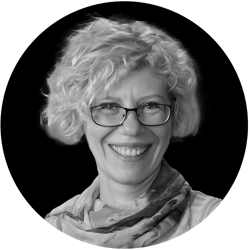 Hello!

My name is Natalia Rabinka and for 20 years I've been teaching residents all the non-clinical information they need to know to find and keep a career they are excited about. I would like to be a resource for you.
I want to show you what jobs are out there, give advice on how to ace an interview, tell you what's happening in the world for residents right now, and maybe have a little fun along the way.
If this sounds exciting, please get in touch with me or sign up for our residency newsletter.
I'm looking forward to hearing from you!

Natalia Rabkina, MD, MBA
Manager of Residency Relations